SHAW DIVORCE & FAMILY LAW LLC
A comprehensive free guide to divorce and family law in the State of New Jersey.
UNCONTESTED HEARINGS & DEFAULT HEARINGS
THE NEW JERSEY DIVORCE GUIDE (2020)
The information set forth below is a detailed review of New Jersey divorce law with citations to relevant legal authorities, including statutes and case law. Of course, in the midst of a contentious divorce battle, an in-depth explanation of a specific issue may be critical. But would you like a more concise, introductory overview to the New Jersey divorce process? We have that too! Click below for a free, downloadable copy of the New Jersey Divorce Guide (2020).
WHAT IS AN UNCONTESTED HEARING?
At any time, if the parties reach a settlement, the Court will schedule what's called an "uncontested hearing." An uncontested hearing is a brief court appearance during which the judge will ask each party a series of questions and then grant a Judgment of Divorce. The questions are designed to establish three things: (1) jurisdiction; (2) cause of action; and (3) voluntary settlement.
Accordingly, during the uncontested hearing, the Court will place the parties under oath and ensure the following:
(1) JURISDICTION – The Court properly has jurisdiction over the parties. For every cause of action with the exception of adultery, this requires that the parties have resided in New Jersey for at least one year prior to filing a Complaint for Divorce. [N.J.S.A. 2A:34-10.]
(2) CAUSE OF ACTION – The parties meet the criteria for entry of a divorce based on the cause of action set forth in their pleadings. For example, when the parties have requested a divorce based on irreconcilable differences, the Court will need to know that there have been irreconcilable differences for at least six months preceding the filing of a Complaint for Divorce and that there is no reasonable prospect of reconciliation. [N.J.S.A. 2A:34-2.]
(3) VOLUNTARY SETTLEMENT – Both parties understand and have voluntarily accepted the settlement agreement. Generally, the Court will not evaluate the terms of the agreement. If the parties freely and voluntarily accepted the agreement, that's good enough for the Court. "New Jersey has long espoused a policy favoring the use of consensual agreements to resolve marital controversies." [Konzelman v. Konzelman, 158 N.J. 185 (1999).]
Assuming the Court is satisfied that there is proper jurisdiction, that the parties have established a legal basis for divorce, and that the settlement agreement between them has been entered knowingly and voluntarily, it will grant a Final Judgment of Divorce and provide a copy to each former spouse on that same day.
WHAT IS A DEFAULT HEARING?
If one spouse fails to respond or to properly participate, he or she may be defaulted out of the case, [
R. 4:43-1
], and instead of a trial, the Court will hold a default hearing.
A party can be defaulted for a number of reasons including but not limited to failure to respond to pleadings, [R. 4:43-3], failure to provide discovery, [R. 4:23-5], or refusal to comply with Court Orders, [R. 4:23-2].
20 days prior to that hearing (or more), you are required to serve the defaulted party with a Notice of Proposed Final Judgment.
"In those cases where equitable distribution, alimony, child support and other relief are sought and a default has been entered, the plaintiff shall file and serve on the defaulting party, in accordance with R. 1:5-2, a Notice of Proposed Final Judgment ('Notice'), not less than 20 days prior to the hearing date. The Notice shall include the proposed trial date, a statement of the value of each asset and the amount of each debt sought to be distributed and a proposal for distribution, a statement as to whether plaintiff is seeking alimony and/or child support and, if so, in what amount, and a statement as to  all other relief sought, including a proposed parenting time schedule where applicable. Plaintiff shall annex to the Notice a completed and filed Case Information Statement in the form set forth in Appendix V of these Rules. When a written property settlement agreement has been executed, plaintiff shall not be obligated to file such a Notice. When the summons and complaint have been served on the defendant by substituted service pursuant to R. 4:4-4, a copy of the Notice shall be filed and served on the defendant in the same manner as the summons and complaint or in any other manner permitted by the court, at least twenty (20) days prior to the date set for hearing. The Notice shall state that such Notice can be examined by the defendant during normal business hours at the Family Division Manager's office in the county in which the Notice was filed. The Notice shall provide the address of the county courthouse where the Notice has been filed. Defaults shall be entered in accordance with R. 4:43-1, except that a default judgment in a Family Part matter may be entered without separate notice of motion as set forth in R. 4:43-2." [R. 5:5-10.]
A default hearing is essentially a one-sided trial, but different judges will conduct a default hearing in different ways. With some judges, as a practical matter, it is a very cursory process during which the Court will rubber stamp your requested relief. With other judges, the Court will essentially require a full hearing on the issues and may push back against your requests for relief. Regardless of the judge presiding over your case, however, "the entry of a default … does not obviate the obligation of plaintiff to furnish proof on the issues." [Scott v. Scott, 190 N.J. Super. 189 (Ch. Div. 1983).] Thus, you should arrive at the hearing prepared to convince the Court that the relief you are asking for is appropriate on the law and the facts.
If the defaulted party appears at the hearing, he or she will generally be permitted to cross-examine any witnesses offered. Further, he or she will generally be prohibited from offering evidence, from offering witnesses, and from participating in opening and closing arguments.
"[I]t is well-settled that whether a defaulting party may cross-examine liability witnesses against him is a matter of judicial discretion. In most of the reported cases, however, cross-examination has been permitted." [Jugan v. Pollen, 253 N.J. Super. 123 (App. Div. 1992).]
"It is well-settled that absent special circumstances a defaulting party may not offer his own liability witnesses[.]" [Jugan v. Pollen, 253 N.J. Super. 123 (App. Div. 1992).]
"[E]ntry of a default precludes defendant from offering testimony in defense[.]" [Metric Inv., Inc. v. Patterson, 98 N.J. Super. 130, 133 (Law Div. 1967).]
A "defaulting defendant would be prohibited from offering direct evidence in support of his case[.]" [Perry v. Crunden, 79 N.J. Super. 285 (Law Div. 1963).]
The Courts have thus "established a dichotomy between the sanction of precluding opening and closing statements, or production of witnesses usually to be imposed, and the sanction of foreclosing cross-examination, usually to be withheld. If the court's decision concerning either is to depart from the usual practice, we would expect an explanation from the trial judge relating to the equities of the case and interests to be served. One factor to be considered might be whether the trial is a bench trial or a jury trial. More participation might be permitted in a bench trial where the judge is less apt to be swayed by emotional arguments and will be more attuned to the effect which the contumacious conduct regarding discovery may have had upon the opposing party's ability to marshall facts." [Jugan v. Pollen, 253 N.J. Super. 123 (App. Div. 1992).]
The defaulted party's level of participation rests in the discretion of the Court. "It was strictly a discretionary matter for this court to determine and delineate the extent of [the defaulted] defendant's participation in this trial." [Scott v. Scott, 190 N.J. Super. 189 (Ch. Div. 1983).] Generally, that determination "is dependent upon defendant's course of conduct thus far and the nature of plaintiff's action." [Georgis v. Scarpa,226 N.J. Super. 244 (App. Div. 1988).]
At the conclusion of the default hearing, the Court will decide the issues in the case. Generally, either at that time or soon after, the Court will grant a Final Judgment of Divorce.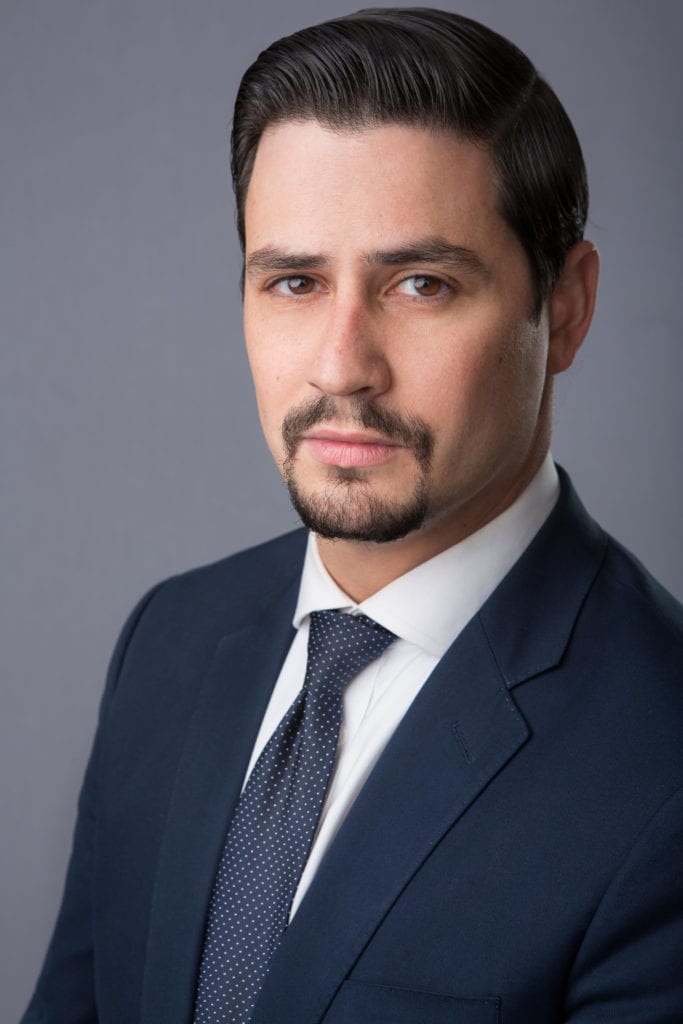 Andrew M. Shaw, Esq. is the author of this New Jersey Divorce Guide and the founder of Shaw Divorce & Family Law LLC in Somerville, New Jersey.
Relentless advocacy.
Results-driven strategy.
---
ASSOCIATIONS & MEMBERSHIPS:
American Bar Association - Family Law Section
New Jersey State Bar Association – Family Law Section
New Jersey State Bar Association – Appellate Practice Special Committee
Somerset County Family Law Practice Committee
MENSA International